Christmas Tree Safety
11/15/2021 (Permalink)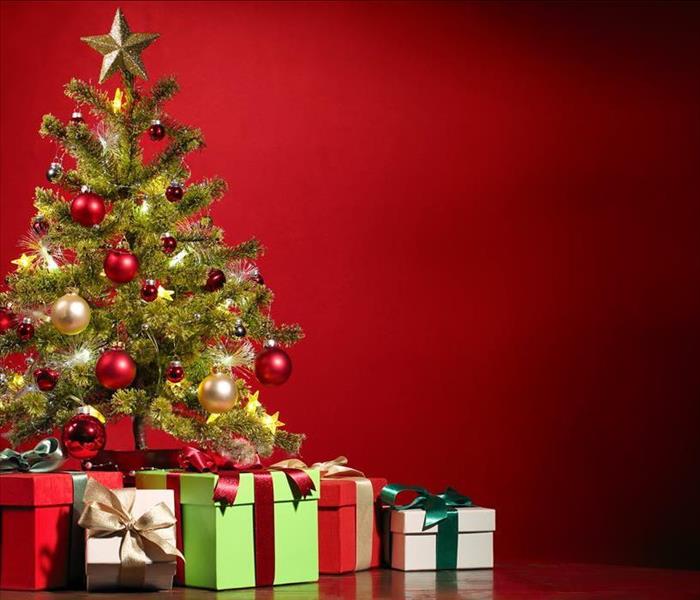 Christmas time is just around the corner and there's nothing more exciting than setting up the Christmas tree. Did you know that almost one third of all Christmas tree fires are caused by electrical problems? How about that while uncommon, when Christmas tree fires do happen, they are more likely to be serious?
Follow our list of tips to keep your family safe and help keep your home from suffering any fire damage this holiday season.
Picking the tree – Make sure that when you're looking for a tree that it is fresh and that green needles do not fall off when you touch them
Placing the tree – Cut off the end of the base of the trunk before you place it in the stand. Make sure that wherever the tree is located is at least three feet from any heat sources. Don't forget to water the tree daily to make sure it does not prematurely dry out.
Lights – Make sure to check that your lights are meant for indoor use before putting them on your tree. Replace any strings of lights with worn out cords or broken bulbs. Do not forget to turn the lights off when you leave the house or go to bed
Fire damage to your home is always an incredibly unfortunate event, but even more so during the holiday season. Your neighborhood SERVPRO of Richmond and SERVPRO of Henrico is here to help with any fire damage restoration and clean up that you may need following an accident to help get your holiday season back on track.