Warehouse Manager Explains Why He Works at SERVPRO
10/20/2020 (Permalink)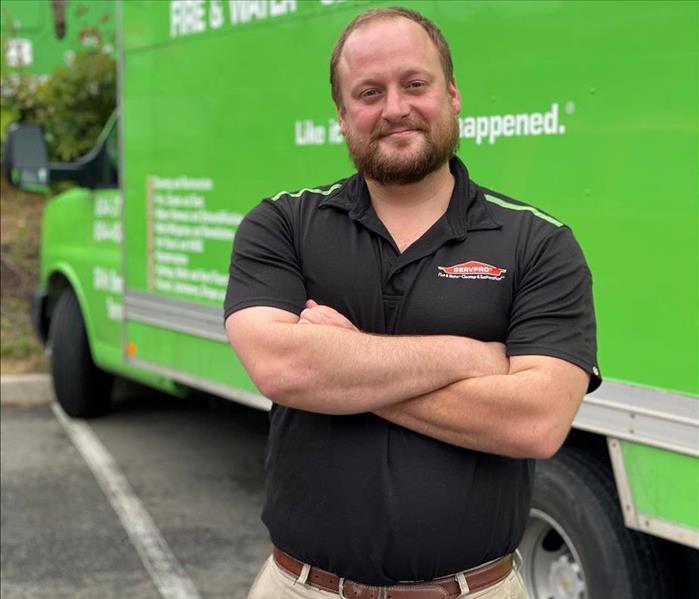 Looking for your next career? Check out what our employees have to say:

"I started working at SERVPRO of Richmond and SERVPRO of Henrico in October 2014 as a Warehouse Technician, and my job was primarily cleaning the equipment that came back from jobs. I slowly expanded my responsibilities and role within the company until finally becoming the Warehouse Manager. Since then, the warehouse has grown from a one-man operation to a team that's had up to 10 employees. It was a perfect progression because I was able to start by learning the nuts and bolts of the business, to then slowly learning broader skills, such as understanding job flow, supply chain management, and, most importantly, employee management.

I love the size of the company. Prior to SERVPRO, I worked for a corporation with 17,000 employees and when you're one of 17,000, it feels as if almost nothing you do matters. It can be difficult to buy into the culture if you don't feel that you are part of something bigger. At SERVPRO, I found a company that fits me perfectly. It doesn't feel like just a job, but more like a community you can dive into and grow with personally, while seeing that no one's work ever goes unnoticed. You feel like you're not only a part of something important, but that you're an important part of it. The day-to-day is frequently exciting, often stressful and always interesting. Simply put, work gets done here. If you are hardworking and ambitious, there's no end to where you and the company can go. That is, if your definition of 'hard work' is the same as ours." – Brian Genest

If you are interested in joining the SERVPRO of Richmond and SERVPRO of Henrico Team, please email careers@SERVPROctn.com.